Tricks -
Card Magic Tricks
If you'd like to learn the Cut Deeper Force, you need to be a member of the Society of American Magicians and join the www.samtalking.com forum.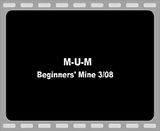 The video can be found at: http://www.samtalking.com/viewtopic.php?t=473
S.A.M is adding a ton of new features and benefits to their membership services. I highly encourage you to sign up!